Licenses can be bought from the main Dashboard of Controlio. Simply navigate to the "Buy subscription" button on the top of the page, or find the last section on the left side of the Dashboard, right at the bottom.

This will navigate you to the "Plan Configuration" page. Here, you can specify the number of licenses needed, and the billing period to generate the price of the plan.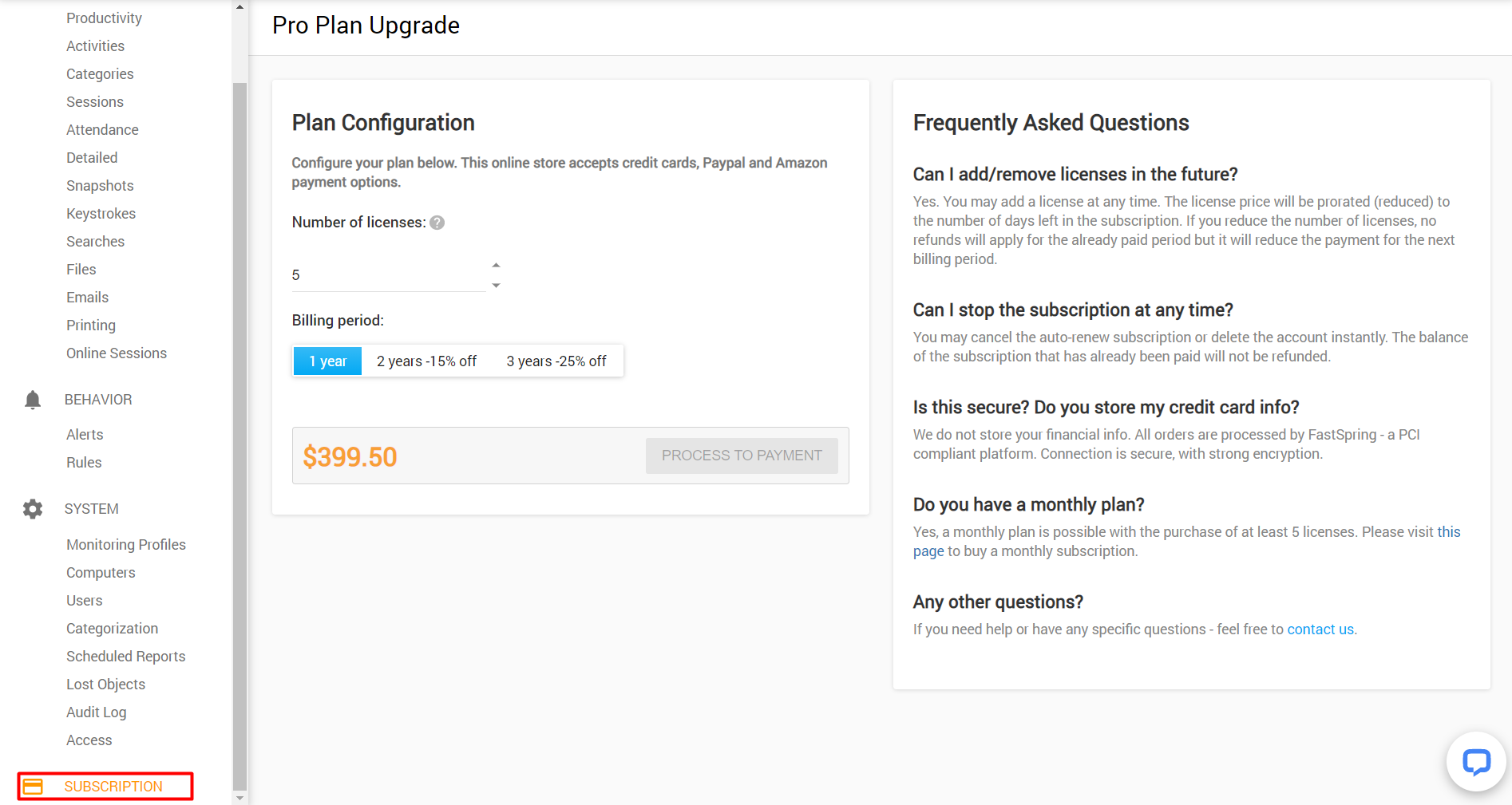 After selecting the desired plan, you may proceed to the payment by clicking on the "Process to Payment" button. You will be redirected to the portal of the FastSpring - a PCI-compliant platform where you can choose the payment method, enter the required credentials, and proceed with the payment.