Log in to your account. On the top-right corner click on your account name, and choose "Client Download."

Under "Option 2," Click on "Download" to download the client launcher.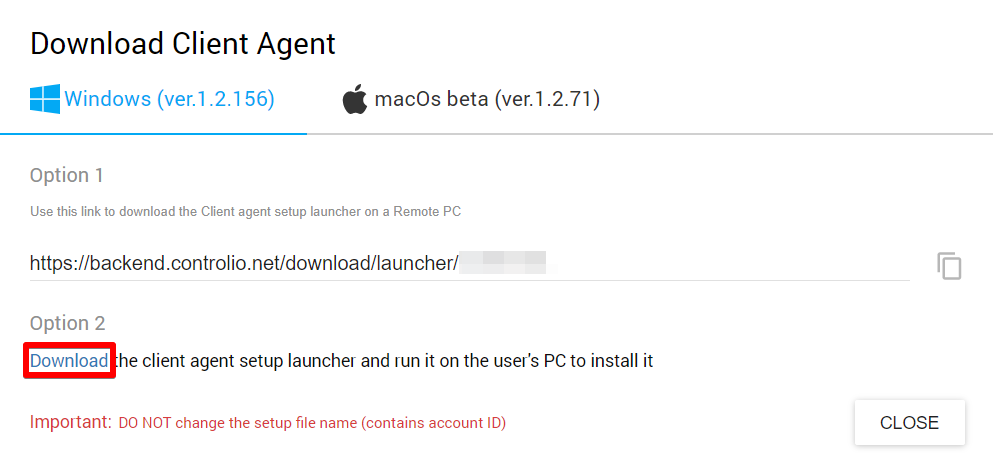 After running the Client Launcher app, you'll be offered several options:
Download msi for local installation on another PC.
Install remotely over LAN to another PCs.
Choose the 2nd option and follow the instructions of the installer to complete the installation.